Lightweight Laminate Counter Top and Surface Materials
What is LamaLight?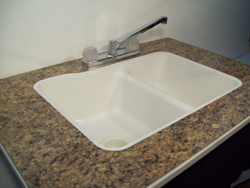 LamaLight is a lightweight alternative to conventional, heavyweight laminated counter tops and surfaces. No other laminated material or counter top system combines light weight, durability and strength the way LamaLight does.
Durability is built in to the solid surface, and when you need to reduce weight and still keep strength, our high density core fits the bill. No other counter top system we know of is this lightweight.


LamaLight is manufactured at @ 9/16" total thickness, with a 1/16" laminate surface and a 1/2" high density core, with a protective backing. Different types of edging sytems & materials can be used to match the look and requirements of your application.

Our solid surface and lightweight core feature the following:
Resists water and mold
Contains no formaldehyde
Cleans up easily
Repairable
Surface withstands temperatures of 500 degrees
Versatile for many different applications
Easy to cut, machine and work with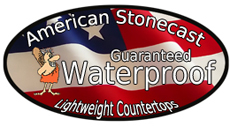 How LamaLight benefits you in your application
Weight savings of up to 60%
Cost savings
Variety of colors & looks
Ease of machinability
Long lasting & durable
Multiple uses
Multiple edging options
No wood to rot or decay
Want to install your own
kitchen or bathroom sink?
Our installation guide
shows you how to do it.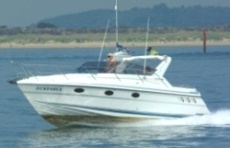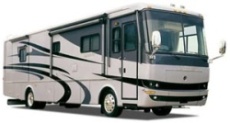 Compare weights of common materials
used in countertops and surface areas.