Lightweight Laminate Counter Top and Surface Materials
LamaLight kitchen & bathroom sink installation guide
This guide will walk you through the steps of installing a kitchen or bathroom sink into a LamaLight counter top. Note that this guide is made specifically for LamaLight and sinks provided by American Stonecast Products, therefore we cannot guarantee that this guide will be applicable to sinks made by other manufacturers. Adhesive products used in this guide are recommendations only, and we cannot guarantee or warrant the performance of these adhesives in your application.
Tools and supplies required for sink installation:
Counter top
Sink
Router & bit
Adhesive and applicator
Mounting hardware


Step One
Laminated surfaces provide popular, colorful and varied looks for your kitchen counter tops and other applications. The downside to laminate is that you need something solid underneath it for strength and durability. Wouldn't it be nice to forget heavy wooden underlayments, reduce the weight, retain the strength, and still have more benefits than standard laminated surfaces?

The lightweight, high density core of LamaLight helps reduce weight in all of the standard applications for laminated materials and surfaces.
Step Two
The list of uses for LamaLight is almost endless. Counter tops, backsplashes, tables, bathroom surfaces, shower stalls, flooring, walls, cabinets, and shelves are just some of the possibilities. And, all types of edging can be used, including t-molding, wood, laminate and Corian®.LamaLight is the perfect choice for boats, recreational vehicles, campers, households and many other areas.Not only is it lightweight & reliable, it's easy to work with. Cutting, machining and processing LamaLight is easier than working with heavy wooden underlayment, and no special tools or equipment are required.
Step Three
We can access hundreds of colors and patterns for your project, so we can meet any design concept you may have. Whether it's your boat, RV, bus or other area that needs new counter tops, we think you'll agree that lamaLight is the perfect choice for your replacement, remodeling or redecorating needs.
Want to know more?
Contact us online
, or give us a call at 574-206-0097.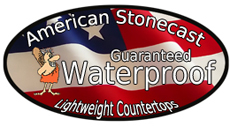 How LamaLight benefits you in your application
Weight savings of up to 60%
Cost savings
Variety of colors & looks
Ease of machinability
Long lasting & durable
Multiple uses
Multiple edging options
No wood to rot or decay
Want to install your own
kitchen or bathroom sink?
Our installation guide
shows you how to do it.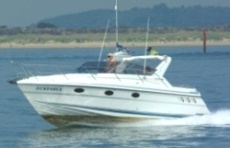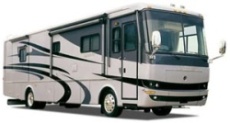 Compare weights of common materials
used in countertops and surface areas.